(Note: this is an artist's approximation of the epicness of your win. Book is def not as big as shown but is actually nice and small and you'll like it.)
UPDATE: Thanks to all who entered and congrats to our winners Liz of London, Kelly of Windsor, and Hernan of Hamilton, Ontario!
You can feel like a winner by reading the first chapter of Is Canada Even Real? right now for free!
___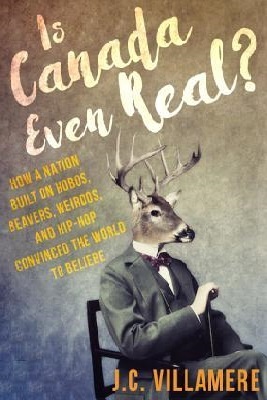 If you've ever wondered …
— Why is the inuksuk more revered than Wheelchair Jimmy?
— Does the iconic beaver really represent us better than The Littlest Hobo?
— Is everyone going canoeing without me or is canoeing way less of a thing than it's made out to be?
… then this book is for you.
Pre-Order Is Canada Even Real? Now! Out May 6, 2017